Elena Leos, REALTOR®
Austin Metro Area Expert
The Real Deal TM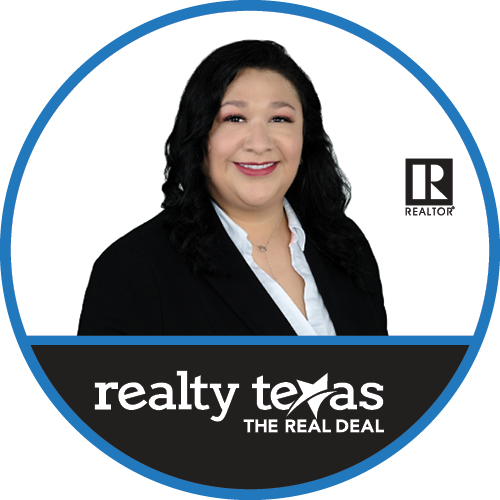 Elena Leos
The Real Deal TM
4 Years Experience
32 Transactions Closed
Born and raised in Austin, Texas, Elena Leos is an avid fan of walking along the trails throughout the city with her dog, an adorable Shih Tzu. Elena also enjoys spending time with her family and friends, attending live music events, and the nightlife Austin has to offer. Living in central Austin has given Elena a front row seat to all of the development and changes the city has gone through, while still keeping that original Austin vibe alive. Elena attended Texas State University with a focus on marketing, advertising and graphic design. She worked in business development and client acquisition for the last 15 years and enjoys working with new people while making meaningful connections. Elena's background also includes working in financial services and that experience has provided her with the unique ability to help clients navigate complex situations while maintaining connected relationships in order to produce positive outcomes. Elena is focused on providing her clients with knowledge, privacy, and ethical dealings. Elena takes pride in getting to know people and truly discovering what they are searching for. Elena is bilingual in English and Spanish, and values building strong professional relationships. Elena is here to assist you through your real estate journey and will be that dependable asset throughout the process. Elena knows how important it is to create a seamless transition for her clients and she looks forward to helping you achieve it!
As a Texas REALTOR®, my mission is defined by more than transactions. Anchored in fiduciary responsibility and trust, I am committed to building enduring relationships on transparency and mutual respect. Through expert negotiation, I ensure that your needs are not just recognized, but championed. My focus is unwavering: to deliver results that align with your unique objectives, placing your interests at the heart of every decision. To me, real estate isn't just a profession—it's a lifelong pledge to advocate for and advance your success.
Buyers, Sellers, Tenants, Austin MSA, New Construction, Residential Leasing, Residential Sales.
RTU-01 REALTOR® - Etiquette
RTU-02 REALTOR® - Code of Ethics
RTU-04 Branding - Social & Website
RTU-05 Dot.me - Dashboard
RTU-06 Dot.me - Compliance
RTU-08 Tenants - Rep Forms & Tools
RTU-10 Landlords - Rep Forms & Tools
RTU-11 Sharpen - Working with Builders
RTU-12 Sharpen - MLS & Gateway
RTU-13 CMA - Tenants/Landlords
RTU-14 CMA - Buyers / Sellers
RTU-15 Marketing - Prospecting
RTU-16 Marketing - Reviews & Reputation
RTU-18 Buyers - Rep Forms & Tools
RTU-19 Getting Hired - Listing Appt
RTU-20 Getting Hired - Buyer Appt
RTU-22 Sellers - Rep Forms & Tools
RTU-23 Listings - Coming Soon
RTU-24 Listings - Grand Open
RTU-25 Contracts - Sales Contract
RTU-26 Contracts - Financing & Appraisal
RTU-27 Contracts - Addenda
RTU-28 Contracts - Disclosures
RTU-29 Dot.me - Advanced Rooms
REALTOR®
REALTOR® is a federally registered collective membership mark which identifies a real estate professional who is a member of the NATIONAL ASSOCIATION OF REALTORS® and subscribes to its strict Code of Ethics.
Commitment to Excellence Endorsed
If you are considering buying or selling a home, work with a REALTOR® who has earned the Commitment to Excellence Endorsement (C2EX) indicates a REALTOR®'s commitment to achieving the highest level of professionalism in the business.
Graduate, REALTOR® Institute
An increased knowledge and skills in a broad array of technical subjects and the fundamentals of real estate.
Areas Served
Austin
Buda
Cedar Creek
Cedar Creek Dr
Dale
Granite Shoals
Horeshoe Bay
Kyle
Manchaca
Manor
Round Rock
San Marcos
Agent MLS Subscriptions
MLS Code
MLS Name
Association
Agent Name
Status
Austin Board of REALTORS®
Bastrop County Board of REALTORS®
Fort Hood Area Association of REALTORS®
Four Rivers Association of REALTORS®
Temple-Belton Board of REALTORS®
Victoria Area Association of REALTORS®
Williamson County Association of REALTORS®
Houson Associantion of REALTORS
Houston Association of REALTORS®